Are You Needing to Repair, Replace, or Install a New Pool Gate? Contact Hotshot Gate Repairs at 713-401-7541!
Pool Gate
There can be no compromises made for your family's safety. Without seatbelts, you wouldn't purchase a vehicle. Similarly, a pool without a fence and gate lock is not recommended. It would help if you were grateful that you found Hotshot Gate Repair to install the most secure mesh pool fence that is inexpensive, detachable, strong, and customized.
Because of our unique pool fence gate designs, expert installers, and top-notch customer service, we have long been the top choice for detachable mesh pool fencing in Houston, Sugarland, Stratford, Blair, West University, Hunters Creek Village, and Bunker Hill Village.
In keeping with our objective to empower parents to protect their children, we created the safest, strongest pool fence we could. It was also easy for parents to install themselves without breaking their budget. Call us right away and let us know how we can help you.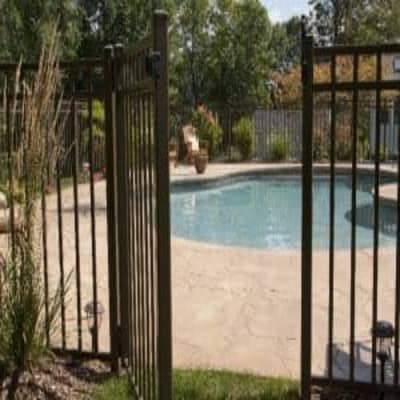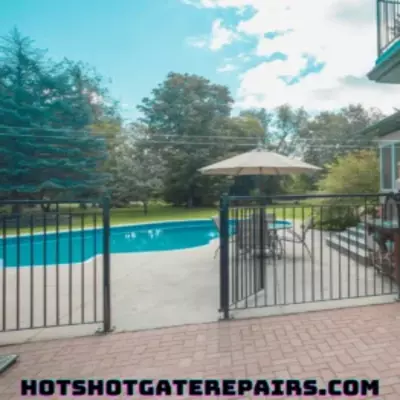 Pool Gate Installation
It would help if you had a safety pool fence with a gate around your pool. Outdoor pool fences come in various designs for both residential and commercial sites. We expertly create and install multiple types of pool fencing with self-closing and self-latching gates.
In addition, we also install pool safety gates and fences made of aluminum, chain link, vinyl stone, and embossed wood grain vinyl.
Hiring a certified and insured fencing contractor who is experienced and knowledgeable about local pool safety fence standards and regulations is crucial. We can assist you with all kinds of pool fence and gate installation. You can call us anytime for a free price quote and consultation