Are You Needing to Repair a Driveway Slide Gate? Contact Hotshot Gate Repairs at 713-401-7541.
Why Have a Slide Gate?
Slide gates are usually found in commercial properties, but homeowners have the option for slide gates. Slide gates are used when a property does not have enough room for a swing gate to swing open. Slide gates are also an option when there is a slope in the driveway.
Sliding gates can be a great choice due to:
Adding an aesthetically pleasing look to a property
Requiring less energy when paired with an automatic gate operator
Taking less space in a driveway
Adding an additional layer of security when paired with an automatic gate opener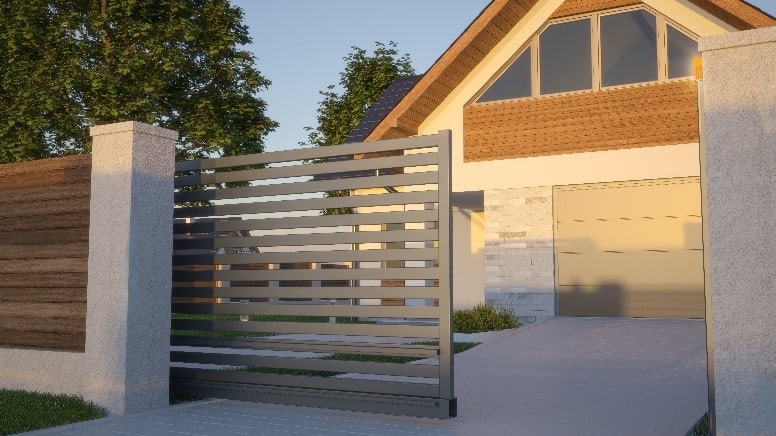 Slide gates are a great addition to a property that is needing a defense against thefts and unwanted visitors. We recommend adding an automatic gate operator to further secure your home.
If you are not sure which gate operator would be best for your project, contact us. We can give you different options to see which would best suit your needs as we work on both residential and commercial slide gates!
We Provide Repair Services to Driveway Slide Gates!
If your Driveway Slide Gate has rusted, slid off its track, or is not closing properly, we can help. We provide many gate accessories and repairs to get your Slide Gate back to its original look.
Call a Repair Company You Can Trust!
We know that our customers would like to have high quality work that is done right the first time That is why Hotshot Gate Repairs makes sure that our repairs are performed by highly trained and professional technicians.
Our staff at Hotshot Gate Repairs are more than happy to answer all your questions regarding the repair of your slide gate. We make sure to give you an honest and affordable price for your sliding gate needs. Call a repair company you can trust, call Hotshot Gate Repairs today!