Installing the driveway gate along with the pedestrian door is an elegant and efficient upgrade. That you might like to consider improving your property's security and resale value. A pedestrian security gate enables you to enter and exit your property without the need to open your driveway gate completely. It maintains your privacy, ensures your safety, and improves curb appeal.
A separate pedestrian gate lock with different access controls is additional for ease and convenience. You could install a wireless keypad to type a numeric code to gain access to your property while walking.
You can also connect your pedestrian access gate to a Wi-Fi enabled opener to managing. And control it remotely from your smartphone. You can monitor what else is happening in front of the gate, and stay updated when it opens. And view a comprehensive record of entrance and exit activity along with dates and times.
Hotshot Gate Repair can assist you in designing a custom driveway gate design with pedestrian access. To ensure that you acquire the entrance of your dreams. Our trained professionals specialize in providing comprehensive design, installation, repair, and replacement services.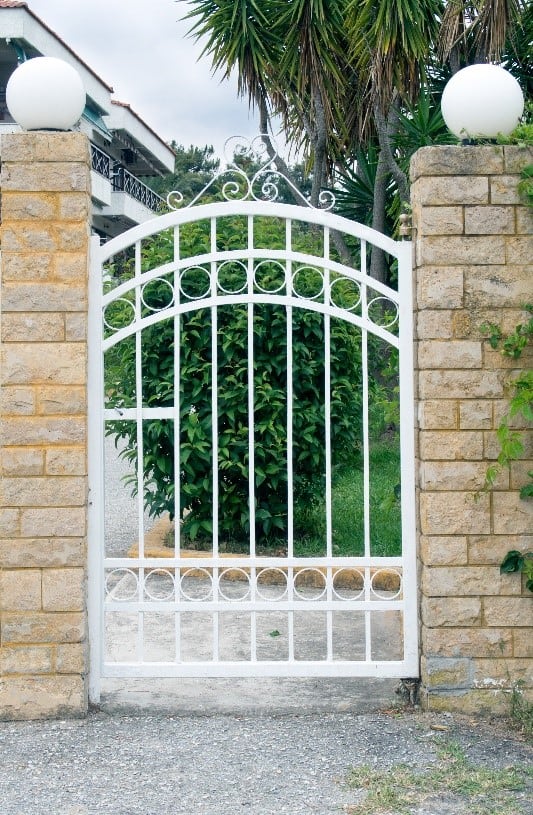 We can customize the pedestrian gate according to your property's needs and choices. You can select from various custom gate designs for the tops and finials.
We can design any gate for you. Including metal pedestrian gates, wrought iron pedestrian gates, swinging pedestrian gates, wooden gates, iron gates, metal gates, garden gates, steel or aluminum pedestrian gates, and so on. You can also change the height and width of your gate and the space between the pickets.
Once you've decided on your gate style. Our team will handle the installation and ensure that your gate system works properly and meets all security standards. We proudly serve our potential customers in Houston, Sugarland, Stratford, Blair, West University, Hunters Creek Village, and Bunker Hill Village. Contact us immediately to find out more about our goods and services or request a free quote.