Are You Needing to Repair your Driveway Swing Gate? Contact Hotshot Gate Repairs at 713-401-7541.
Swing Gate Openers
Suppose you own residential or commercial property with a driveway swing gate. A single driveway swing or dual swing gate opener must be installed on your swing gate. The swing gate operators are an excellent addition to any external security system, making property entrances and exits much easier.
Hotshot Gate Repair is a premier company with years of experience installing and repairing driveway swing gate openers. We offer a diverse range of swing gate openers and operator products in Houston, Sugarland, Stratford, Blair, West University, Hunters Creek Village, and Bunker Hill Village. We contain swing gate openers suitable for moving a small swing gate on a driveway or a massive swing gate for a large venue.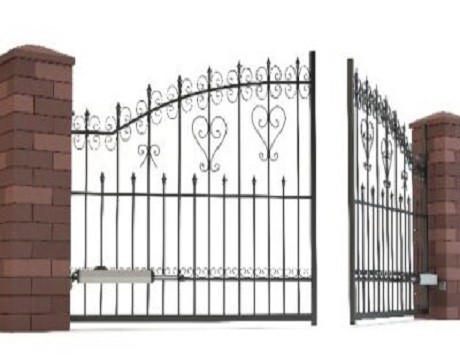 Modern swing gates offer numerous advantages that make them profitable investments for new customers and those looking to upgrade existing systems. These are all appropriate for various types of swing gates on several properties.
Our gates include enhanced protection against sensor intrusion, interruption, motion sensors, and software system integration solutions for easier handling. You can also enhance your system by pairing your swing gate operator with various accessories, such as solar panel attachments. Our experts have the knowledge, skill, and expertise to properly match the appropriate size and style of swing gate opener for your specific gate.
Single Swing Driveway Gates
If you're looking to add a touch of curb appeal to your home or business, or increase security, then a swing gate might be just what you need. We're highly-rated swing gate installers and we're happy to answer any questions you might have or schedule an appointment for installation in Houston, Sugarland, Stratford, Blair, West University or Bunker Hill Village. Give us a call today!
Swing gates are more popular. because they are cost-effective and safer than sliding gates. This type of gate requires less maintenance and delivers more aesthetic appeal. The single swing gates need more space behind them for their movement. In this situation, single-swing driveway gate openers are a better option. But, a dual-swing driveway gate requires less space for free movement.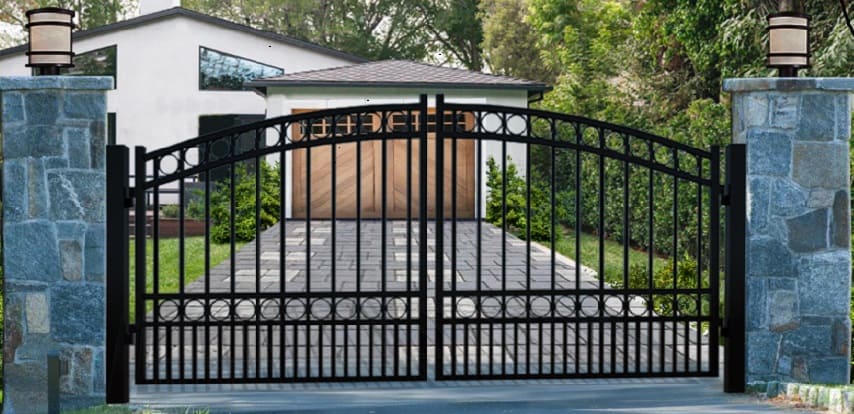 If are you confused about the selection of gate type you must for your property, contact us right away. We provide the most durable automated gates for hands-free and convenient movement. Our expert contractor visits your place and offers the best practice suggestions. That fit your choices and your property's needs. We are proud to be one of the leading custom gate suppliers.
Hot Shot Gate Repair Provides
At Hot Shot Gate Repair, we replace or install new operators and repair estate and automated swinging and sliding gates at a price you can afford. Sometimes known as estate gates, these automatic gates will provide beauty, value and security for your home. Whether it is for your home, a private business, a large estate or a condominium complex, our systems are ideal for automatic entry and driveway gates.
Our only use sleek and powerful, swing and sliding gate operators that provide operating reliability to the most impressive of gates.
Hire the Best Residential Swing Gate Installers & Repair in Your Area.
Looking for quality residential swing gate repair in Houston? look no further than Hot Shot Gate Repair Service Pros. We're a team of experts who are dedicated to providing our clients with the best possible service at an excellent price.
We'll be more than happy to answer any and all of your questions to ensure that your needs are met. Contact us today to get started!