If you are looking to have an automatic gate opener installed but were informed that there is not a close power supply near, then solar power may be an option for you!
Solar power is a great alternative especially in the Greater Houston Area as the area experiences a high number of sunny days
.
How Does a Solar Panel Work?
A solar panel is designed to capture and collect energy provided by the sin and provides a small stream of power to operate and control the attached automatic gate operator. The rays from the sun keep the batteries in the operator charged. This means that even if the sun is not out or if your power goes out, you will still have power to control your gate operator for an average 2 to 3 days.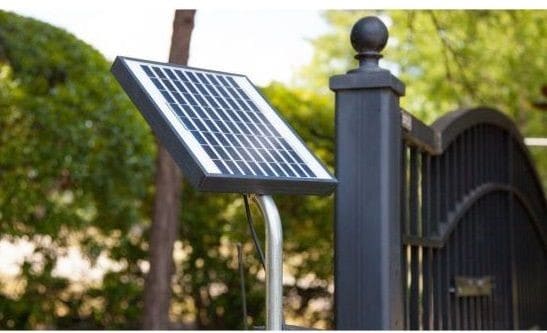 If you are not sure about if a solar panel would be best your project, call us now. We can help you choose if a solar panel is the best fit for your needs!
Call a Repair Company You Can Trust!
We know that our customers would like to have high quality work that is done right the first time That is why Hotshot Gate Repairs makes sure that our repairs and installations are done by highly trained and professional technicians.
Our staff at Hotshot Gate Repairs are more than happy to answer all your questions regarding the repair or installation of your solar panel for your gate. We make sure to give you an honest and affordable price. Call a repair company you can trust, call Hotshot Gate Repairs today!