Are You Needing to Repair a Cantilever Gate? Contact Hotshot Gate Repairs at 713-401-7541!
Why Have a Cantilever Gate?
Cantilever gates are a type of sliding gates that use rollers and are usually larger than the space they close. They are designed to hang over the gate opening rather than between them. Cantilever gates are a great choice for customers whose property does not allow for a track. Most commercial properties instill the use of Cantilever gates but have been found on residential properties as well.
Cantilever gates are the same as a slide gate in that they are:
Less expensive then installing a swing gate
Less maintenance then a swing gate
Require less energy when paired with an automatic gate operator.
Adding an additional layer of security when paired with an automatic gate opener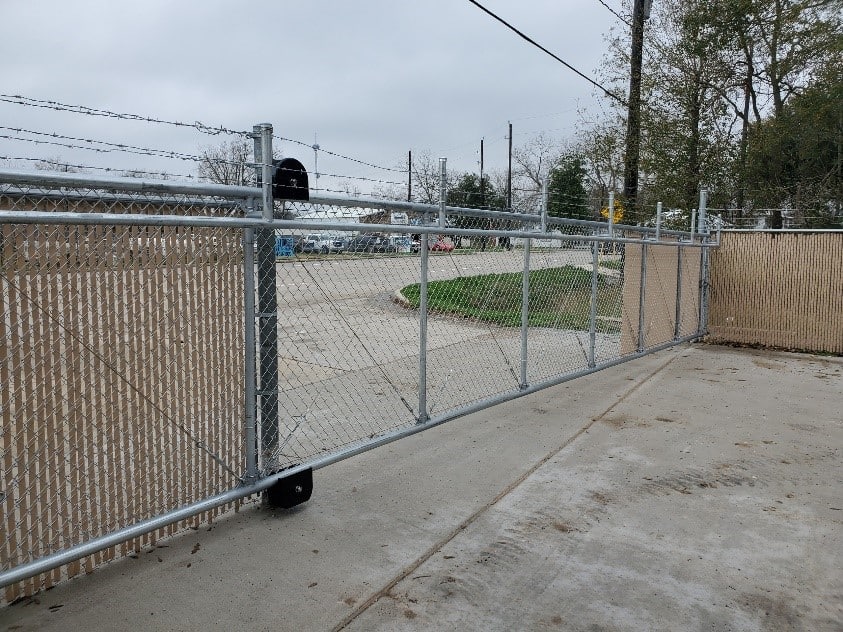 We Provide Repair Services to Driveway Slide Gates!
If your Cantilever Gate has dropped, sagged, is not closing properly,  or needs a cantilever roller replaced, we can help. We provide many gate accessories and repairs to get your Cantilever Gate back to its original look.
Call a Repair Company You Can Trust!
We know that our customers would like to have high quality work that is done right the first time That is why Hotshot Gate Repairs makes sure that our repairs are performed by highly trained and professional technicians.
Our staff at Hotshot Gate Repairs are more than happy to answer all your questions regarding the repair of your slide gate. We make sure to give you an honest and affordable price for your sliding gate needs. Call a repair company you can trust, call Hotshot Gate Repairs today!